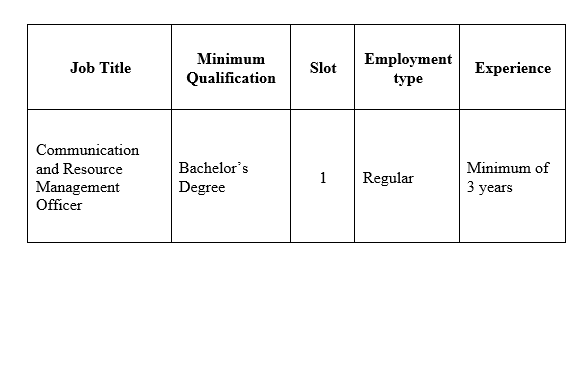 Bhutan Transparency Initiative (BTI), Thimphu is pleased to announce vacancy for the post of Communication and Resource Management Officer.
Qualified candidates may send your application through online or email at bhutantransparency2014@gmail.com on or before 5:00 pm, 28th December 2022.
The Applicant must submit the following documents
BTI Employment Form
Curriculum Vitae.
Academic transcripts
Security Clearance Certificate.
Copy of Citizenship ID card.
No Objection Certificate from parent organization.
Any other related documents
The Employment Application Form and ToR can be downloaded from here.
Click here for the detailed ToR
Click here to submit your application online
Click Here for the Employment Form
For further queries, contact Adm at 17127887/17867465 during office hour.
*Disclaimer: Please do not apply if you are not willing to serve for at least minimum of three years.