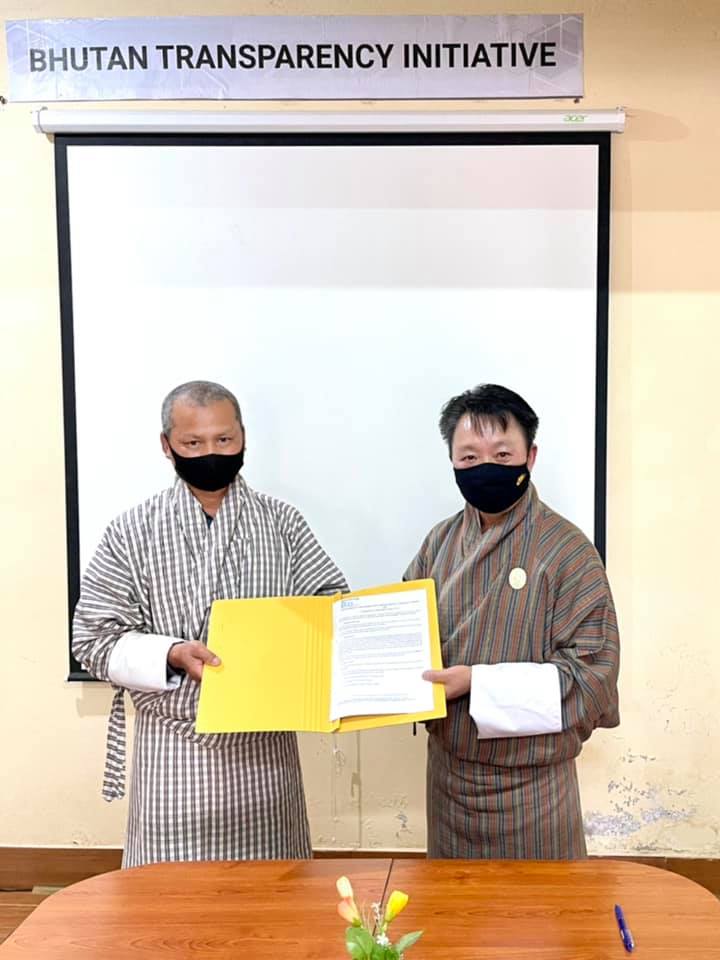 Bhutan Transparency Initiative celebrated a brief ceremony recognizing three years of voluntary services of the members of two of our most valued committees, viz. Committee of Legal Experts (CLE) and Committee of Concerned Citizens (CCC) by awarding them Certificates of Engagement.
We also renewed the MOUs with both the committees for another three years.
BTI is grateful to each and every members for not just serving us to further our shared concerns and cause for three years but also for readily willing to continue to support us for another three years.